Broederliefde and Spangen. Danny Boyle and East London. Sergio Herman and Zeeuws-Vlaanderen. The common denominator here? Each one is an ambassador for a town or particular community. They are passionate about a certain place – and seize every opportunity to share that love. BRAND The Urban Agency coined the term 'urban influencers' for this very specific kind of urban ambassador and, in today's era of social media and 'sharing is caring', you can promote a region or building all by yourself. Last week, we organised an inspiration session to explore the potential of urban influencers, and discussed the topic with guests from the construction sector, local governance, and the world of art and culture. Read what – and who! – we talked about.
We see urban influencers as similar to influencer marketing: a form of marketing that influences the behaviour of the target group with the help of an individual or group. Influencers have a large number of social media followers, and put their fan base to good use. It's an approach that is very 'today', which explains why it dominates the current advertising landscape. Influencer marketing has become an integral aspect of the fashion, make-up and fitness sectors in particular – reason enough for a growing number of agencies and platform to dedicate their efforts solely to influencer marketing.
You are what you share
Whether you're a film star, blogger or humble Instagrammer, anyone can be an influencer. This has led to influencer marketing being used in an abundance of different ways. Kim Kardashian, for instance, sang the praises of the HYPE energy drink on Instagram, and gained hundreds of thousands of likes. The photo was part of a pretty weird photo campaign that raised plenty of eyebrows, but by using Kardashian, created a buzz that focused a lot of eyeballs on the brand.
Make-up brand Glossier took a different approach. The Manhattan-based start-up has attained cult status thanks to their rapidly growing network of super-fans and micro-influencers. Instead of paying a handful of big names, the brand got 'ordinary women' to spread the word. The most influential fans and followers were rewarded by being able to offer product discounts and other incentives to their unique networks.
Influencer marketing in property and area development
Influencers are ubiquitously present – even teachers at junior schools have the (considered by some controversial) potential to be influencers – which got us thinking. What can influencers do to help gain exposure for buildings and regions? 'Using influencers is a way to give a face to a neighbourhood or a place. That kind of personification really works,' says Sabine de Witte, founder of the successful blog Your Ambassadrice, who herself is regularly used as an influencer.
Influencers and city marketing
This realisation has also inspired the city marketing departments of many cities to focus on influencers. Visit Helsinki invited bloggers, vloggers and Instagrammers with expertise in tourism, start-ups, education and the creative industries to spend 3 to 6 days in a studio apartment in the heart of Helsinki, and write about the city.
Last year, The Hague launched a similar initiative: the Haagse Bloggershuis: bloggers from a variety of niches were invited to stay in beach huts nestling on the shore of The Hague, during the low season. It helped to market The Hague as a city with more to offer than simply the government's nerve centre at the Binnenhof. The Bloggershuis has since secured coverage in over 300 publications and over 100,000 interactions. Last year, the Haagse Bloggershuis won the Dutch Marketing Innovation Award.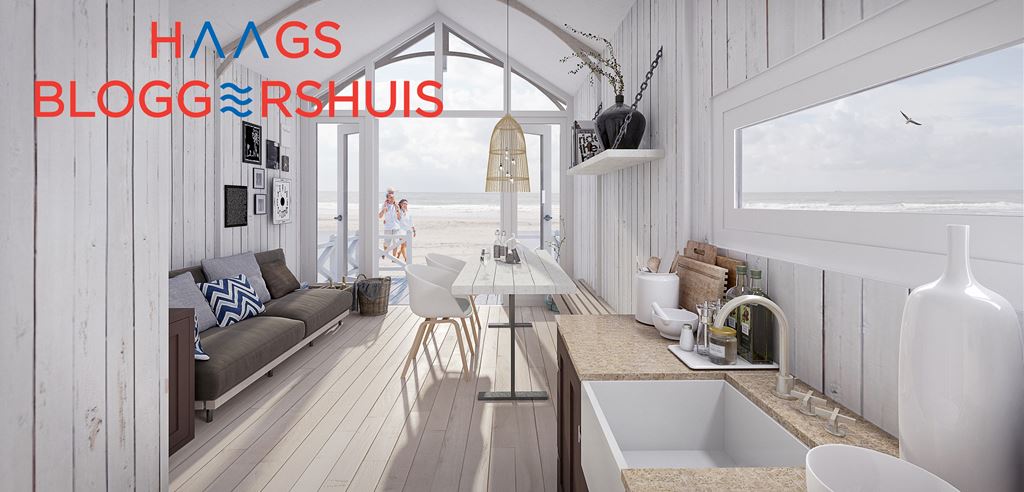 Famous locals as influencers
The campaigns mentioned were extremely successfully in promoting Helsinki and The Hague to international audiences, particularly when it comes to tourism. But how do local people feel about their community? It's a question that project developers are always asking. 'What makes people feel good about a neighbourhood and encourages them to want to live there?' says Dennis Westerop who, as the director of PEAK Development, is currently developing projects in the Olympic Stadium quarter of Amsterdam. Influencers can play a vital part in these kinds of scenarios, particularly if they are well-known. The ambassadors referred to earlier have an especially big impact – and they often generate exposure without even being asked. So who, exactly, are these influencers?
Danny Boyle and his East London
The director has lived in Mile End for 35 years and, as an active local, is very involved in the annual Shuffle Festival in a park – once a cemetery – in East London. 'The point of the festival is to help build a stronger community in East London and campaign for permanently affordable housing in the area, so please do come on by,' says Boyle.
Broederliefde and their Spangen
Rappers Broederliefde were born and raised in the Spangen neighbourhood of Rotterdam. And they seize every opportunity to voice their love of their community. They mention it in almost every interview and, during a NPO documentary on their largest-ever concert ever in the Sparta Stadium Het Kasteel, were filmed in – you've guessed it – Spangen.
Sergio Herman and his Zeeuws-Vlaanderen
With his (former) restaurants Oud Sluis, Pure C and AIR Republic in Sluis and Cadzand-Bad, the top chef drew hordes of guests from all over the Netherlands and Europe and also heavily promotes his local region by organising food events.
Danny Boyle in Tower Hamlets Cemetery Park. Image: Elena Heatherwick
Broederliefde in Spangen. Image: Robert Lagendijk
Sergio Herman in Cadzand-Bad.
Everyone is an influencer
An ambassador with a modest online presence can do a huge amount for an area – but to be an influencer, you don't need to be famous. As we prepared for the inspiration session, we asked our network who they considered urban influencers to be. Besides Dutch celebrities and international stars, we were amazed that they mostly spoke of local 'unknown' people. Born and brought up in a particular neighbourhood, or who had moved into it later, and fallen in love with their new community. And, on a slightly smaller scale, they often do their best to promote their 'hood. But they also referred to campaigns on a larger scale that locals can get involved with, and really push.
One example is the award-winning project I Love Anchorage, which was initiated in 2013 by a local group of businesspeople to encourage people living in and around the American city of Anchorage to take pride in their town. Anchorage was having trouble attracting and retaining labour and set up an Instagram account to promote the city and what it had to offer. Residents shared photos of their favourite moments and places. The Instagram account has since been taken down, but much of the content was viewable longer, in the form of a touring exhibition.
A couple of years ago, there was a similar project in Holland. 5x5x5 was devised by a group of young people living in Venlo to polish their town's reputation (Venlo is known for its drug use, and for right-wing politician Geert Wilders). It began with five locals who each sent positive notifications to another five people, and so on and so on. In 2011, the project won the Incentive Award as part of the Citymarketing Innovation Awards. Boloboost is another project in the same vein. It's a platform run for and by the residents of one of Amsterdam's less affluent neighbourhoods, Bos en Lommer (BoLo). It aims to revitalise every facet of the community, and make it a great place to live, work, shop and play. The group is active on Twitter, Facebook, Vimeo and Flickr.
Taking a stance for an enjoyable urban environment
The prime objective is to create a welcoming, enjoyable space, which includes the public space between buildings. If that succeeds, local residents will be excited, and eager to share what they feel about the community or building with friends and family – and thus become influencers. It's a strategy also being utilised by strong urban brands like citizenM. Each hotel is designed to be a fantastic space to spend time, and features a generous, appealing communal area. 'We always try to find an angle that appeals to people', tells Jasper Muller of citizenM. And also, with the Very Important Citizens or VICs, the hotel chain has created its own network of influencers for whom – and with whom – public events are organised on a regular basis in the hotel buildings.
As you can see, influencer marketing can be used in so many different ways as an urban development strategy. Top-down, when a local council or developer invited bloggers, vloggers and Instagrammers or a Dutch celebrity to focus attention on a certain place. Or bottom-up, with neighbourhood marketing initiatives created by the people who live there. However you look at it, influencer marketing is here to stay, and urban influencers can have a huge impact on shaping the image of a particular place. But it all starts with a building or region that is open and welcoming… Make that happen – and people won't be able to stop talking about it.